Credits: Woven Sound
Use your touch to create your own musical and visual masterpiece.
Added September 07, 2020
Tags: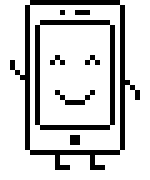 loadmo.re is a mobile-websites showcase initiated by DVTK. The curation was initially based on our own selection and is now meant to grow through submissions from our online community.
From its earliest days, digital design practice has been focused on creating interfaces for computers. Screen-based interactions are now mainly happening through smartphones and mobile-first experiences have become the norm. However, as digital designers, we still use computers as our main working tool and continue to browse desktop websites when searching for references. This process makes it difficult to acknowledge a shift and embrace the fact that the Internet isn't happening where it used to.
loadmo.re showcases distinctive websites for smartphones. Through this archive, we hope to encourage digital designers to take full advantage of the mobile phone's interface and functionality. We hope that this platform will generate conversation on mobile-first design within our digital communities.